Why create a test tour? #
The easiest way to understand how VoiceMap works is to make a short tour in your neighborhood and use the VoiceMap app to try it out.
You can do this without publishing your tour or even recording audio. All you need is a computer to use our mapmaker tool and a smartphone to download our app. Watch the video below to learn how to quickly create your own tour, save it with text-to-speech and take it for a test.
Test tour video tutorial #
Find your test tour in the VoiceMap app #
After making your test tour in Mapmaker, you can find it in the Voicemap app.
1.) Sign into the app with the same account you used to create your tour on the website.
2.) Tap the "Library" tab in the menu at the bottom of your screen.
3.) Tap "Library" again in the top right-hand corner of your screen.
4.) Scroll down to find your tour and download it.
After downloading, plug in your earphones and walk out the door. You're ready to test your tour.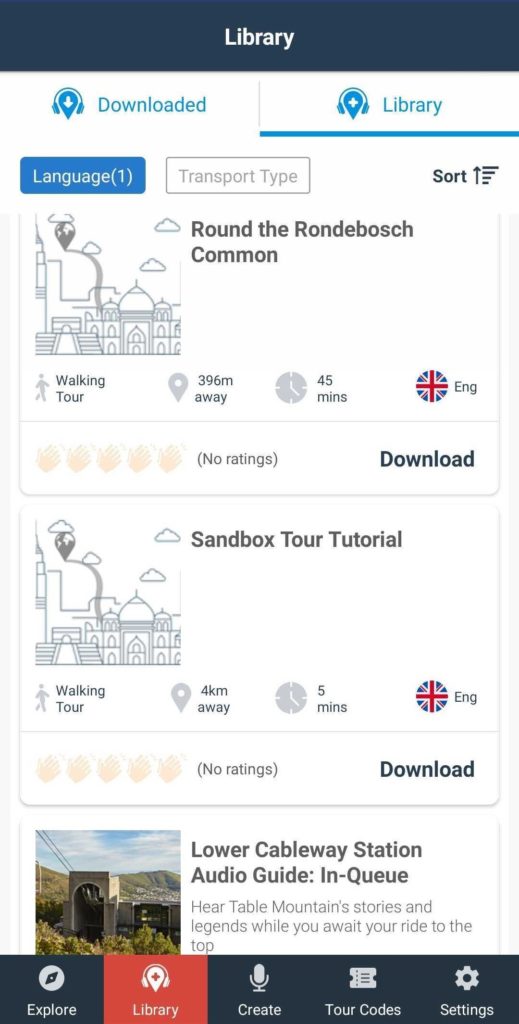 How can we make this more useful?
Was this part of the tutorial not detailed or clear enough? What questions do you still have that could have been answered here?