VoiceMap tours might be digital products, but because they're so closely tied to the real world, posters and other printed media are often an effective way to increase sales.
When we've approached businesses and other organisations, asking if they'll display a poster, they're normally thrilled to hear that they've already been mentioned, at no cost, on a tour that passes by their door.
Ready-to-print poster and flyer designs #
We offer A4 posters and DL flyers that are ready to print. They include a QR code that takes listeners to your tour on voicemap.me as well as step-by-step instructions, explaining how to access your tour on the web, in-app and using a voucher code.
To get these for your tour, you need to either be on the Pro or Premium plan, or purchase at least 20 voucher credits. If you'd to place an order, please speak to your editor or email [email protected].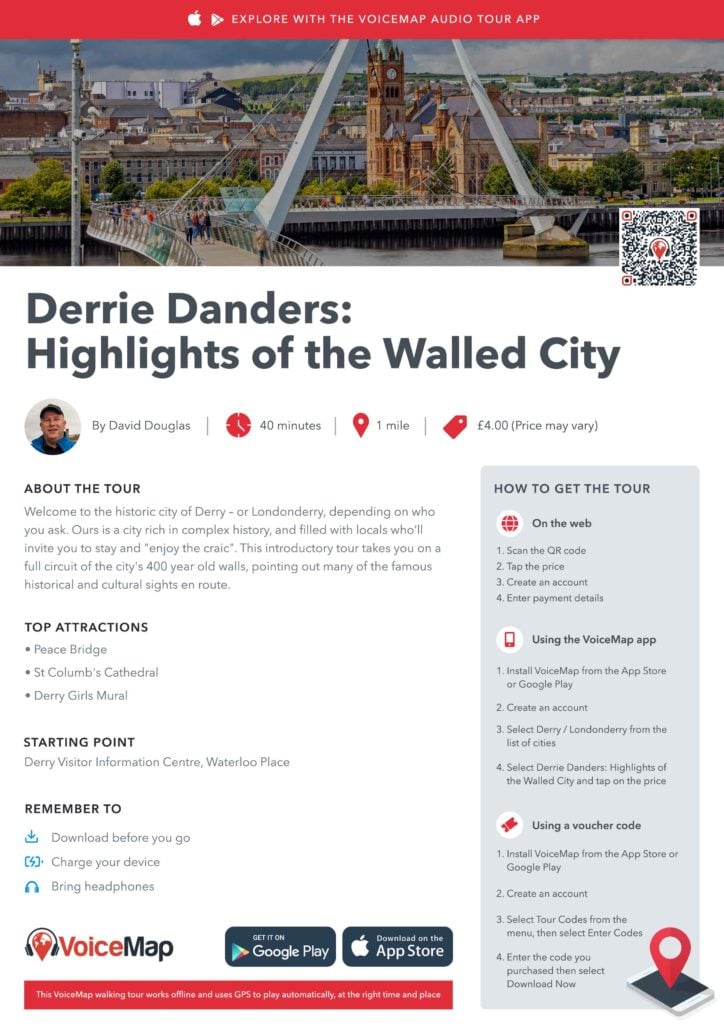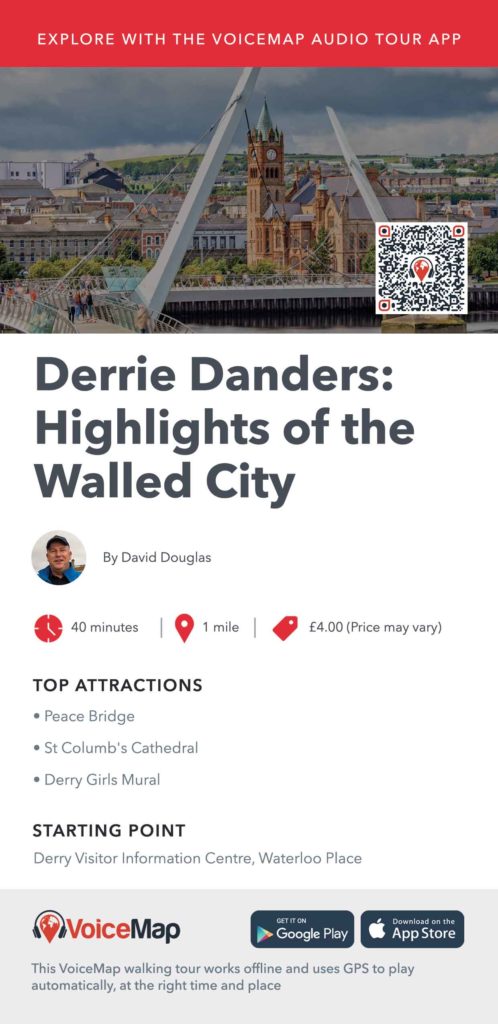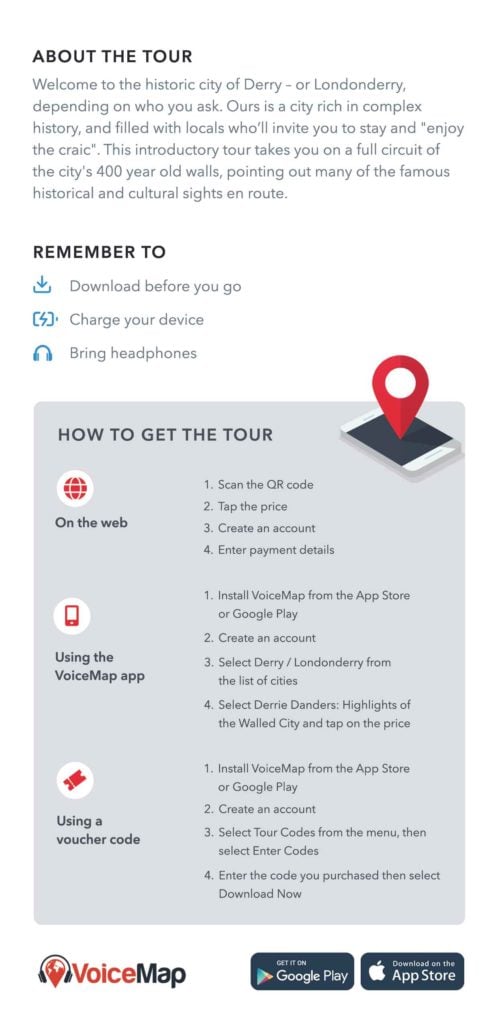 Logo pack #
If you'd like to design something of your own, you'll find our logos in the zip file here.
How can we make this more useful?
Was this part of the tutorial not detailed or clear enough? What questions do you still have that could have been answered here?